Global Partners
We are proud to count amongst our partners some of the resort industries leading bands, agents, trading and commercial partners to enhance our resort offerings, opening up even more ways for you to enjoy truly global, lifelong and first class holidays.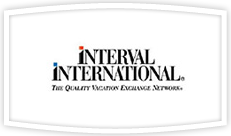 Interval international
Miami-based Interval International is another of Absolute Vacation Clubs long-established exchange partners, opening up a further 2,500 resort destinations in over 75 countries to you and your family. With some two million members enlisted in 34 years, Interval International has established itself as a quality provider of resorts and services.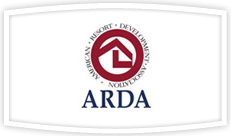 ARDA
The American Resort Development Association (ARDA) is the leading body representing the vacation ownership and resort development industries. Established in 1969, ARDA today has nearly 1,000 corporate members, ranging from privately held firms to publicly traded companies and international corporations, with expertise in shared ownership interests in leisure real estate.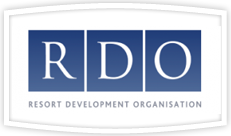 Resort Development Organisation
Resort Development Organisation (RDO) is the trade association for vacation ownership across Europe, encompassing a number of usage types including timeshare, fractional interests, private residence clubs, condo hotels, destination clubs etc, all aimed at providing holidaymakers with quality holiday accommodation through various concepts of use. RDO members are made up of resort developers, exchange companies, trustees, management companies, resale companies and finance providers.
RDO members represent the best in European vacation ownership and are committed to high service standards and integrity. They are bound by a code of conduct and an independent arbitration scheme, providing levels of protection beyond those required by law.www.rdo.org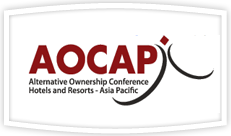 Alternative Ownership Conference Asia Pacific
The Alternative Ownership Conference Asia-Pacific (AOCAP) is the premier Asia Pacific conference for mixed use resorts and recreational real estate within the hospitality and tourism industries. Now in its fourth year, this unmissable event delivers an abundance of knowledge, insight and understanding of the alternative ownership industry throughout Asia and globally.
www.aocap.org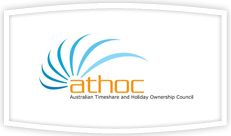 The Australian Timeshare and Holiday Ownership Council
The Australian Timeshare and Holiday Ownership Council Limited (ATHOC) is a not-for-profit industry body established in 1994 to represent all interests involved in the Australian timeshare industry, and to work toward national industry best practice. ATHOC operates nationally with an elected board representing a range of membership categories covering resorts, timeshare owners, developers and promoters, marketers, exchange companies and organisations providing professional advice to the timeshare industry.On behalf of all Members, the board works closely with members, advocates, and with administrative and regulatory bodies throughout Australia to achieve the vision and mission of ATHOC. To continually foster a high standard of ethics and adherence to industry best practice amongst Members, all Members are required to abide by a Code of Ethics and a Code of Practice.
www.athoc.com.au